Advanced Web Tools
Discontinue use…of expired web practices.
uControl™ Email Management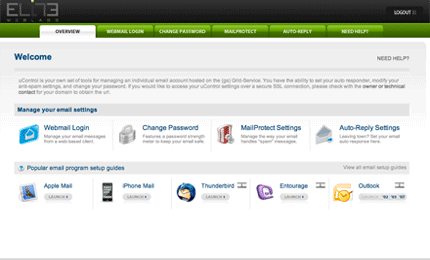 Webmail login allows you to access your account from any internet connected device.
Control your own password and spam settings with uControl™.
Detailed instructions are provided to easily configure any device or app or contact us to have it professionally installed remotely from anywhere in the world.
Rackspace™ Cloud Hosting and CDN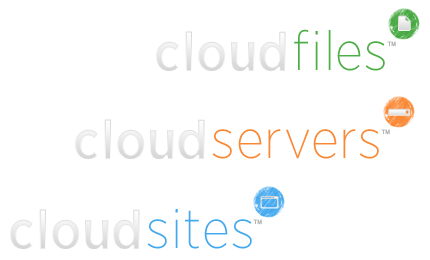 The industry leader in cloud hosting and content delivery serves your site's files faster and more reliably.
Every account comes with a control panel login to give you full and complete control over your site, no contracts or hassles.
Contact us to set your website up on the blazing fast Limelight CDN and reap the click-thru benefits of faster page load.
Mobile Site Development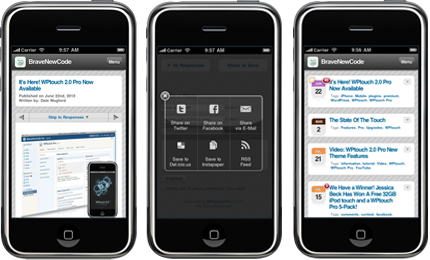 Elite Web Labs is proud to now offer mobile site development for all sites new or existing.
Tested across all Android, Blackberry, iOS, Palm and Windows Mobile platforms to ensure the broadest possible range of exposure for your website.
Contact us to take the first step towards bringing your business' online presence into the next generation.
Cross Browser Compatability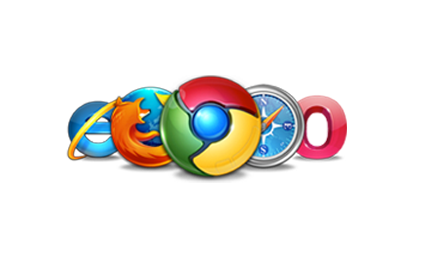 The high watermark of a professionally developed website is measured over all the major browsers.
We guarantee all websites to bug free in all major browsers, Internet Explorer, Mozilla Firefox, Google Chrome, Mac Safari and Opera.
Contact us to report a bug. All bugs are fixed within 48 business hours completely free of charge.
Mailing List/Campaign Integration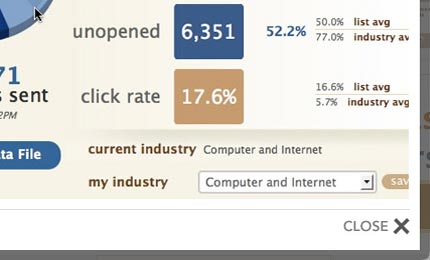 Keep in touch with your clients and associates with professionally designed and managed email services.
Manage all your contacts with an integrated campaign, automatically adding web form submitters to your mailing lists.
Automated campaigns can be developed from blog posts.
Custom Tutorials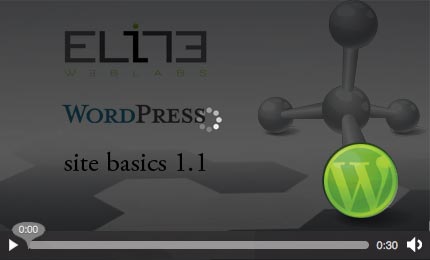 Learning how to control your new website is the first step towards internet autonomy…
Our custom tutorials guide you through the basics to the complex with ease.
Contact us to request a login for our tutorials area.
Urchin Analytics™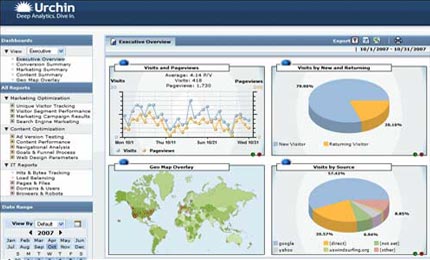 Industry leading Urchin Analytics™ available to monitor traffic across your domain(s).
Google Analytics™ also available to effectively monitor your site and make changes accordingly to drive traffic and sales
Contact us today to have any brand of analytics installed on your current or new website.
Client Access File Repository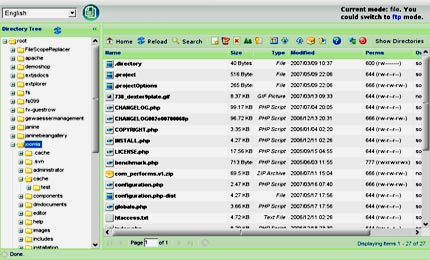 Complete access to all of your source files at all times, from any internet connected device.
Share your files with co-workers and friends safely and securely
Send files to clients for approval in professional slideshow format.
Contact Us
Schedule a website development consultation today.